As the primary cook in the family, food is always on my mind. Every weekend, the inevitable question 'what do you want to eat this week?' is spoken and, not uncommonly, followed by grunts, sighs, or just plain silence when the usual meals grow old and no new ideas exist. Lately, this has been the case for us and I've consequently been on a search for The Next Great Meal. If anyone wishes to drop by Casa Rivera and join us for dinner (and wine, of course), here's what's for dinner!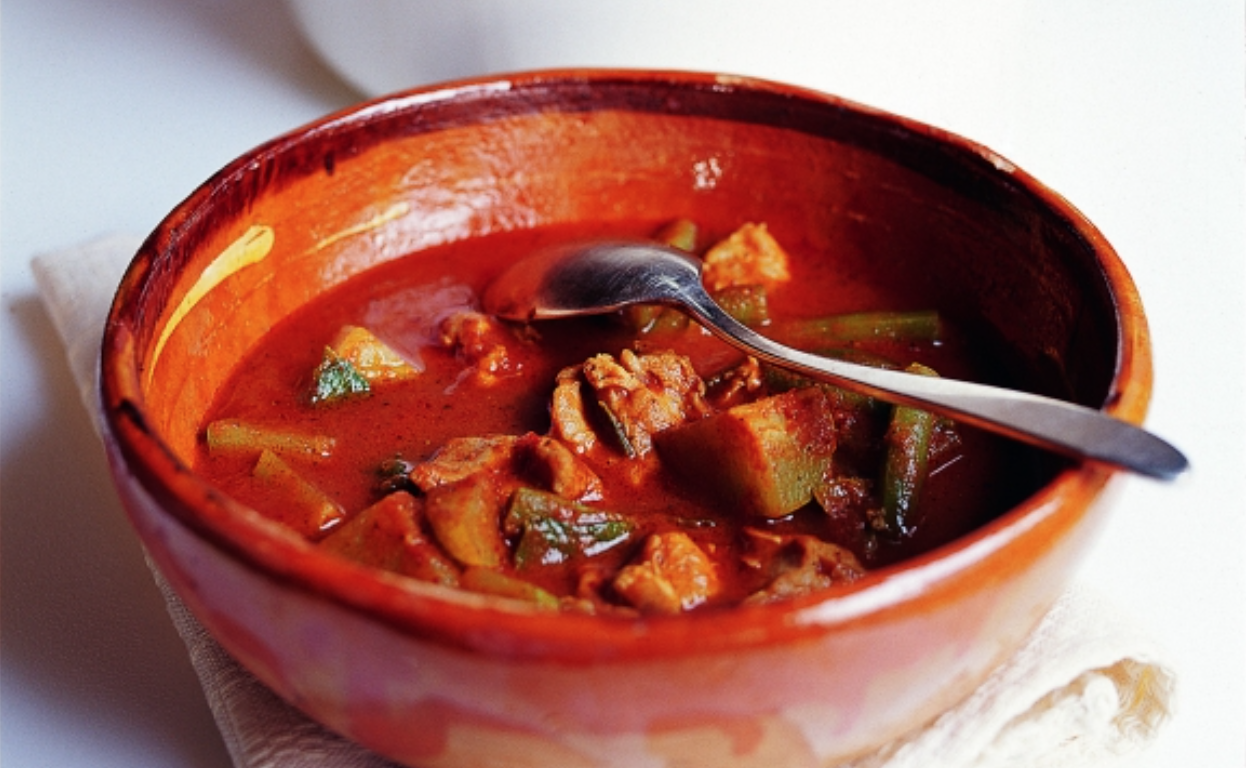 Chicken In Oaxacan Yellow Mole With Green Beans And Chayote (Or Potatoes)
The chiles matter in this one! Make a special trip to a grocer with a good selection if needed. A single bag of dried guajillo chiles will be enough for several meals so any special shopping excursion will be worthwhile (like the chayote—although I've been using potatoes).
This recipe is from Rick Bayless, a master of Central American cuisine. His website if full of ideas to try so hit the link and browse.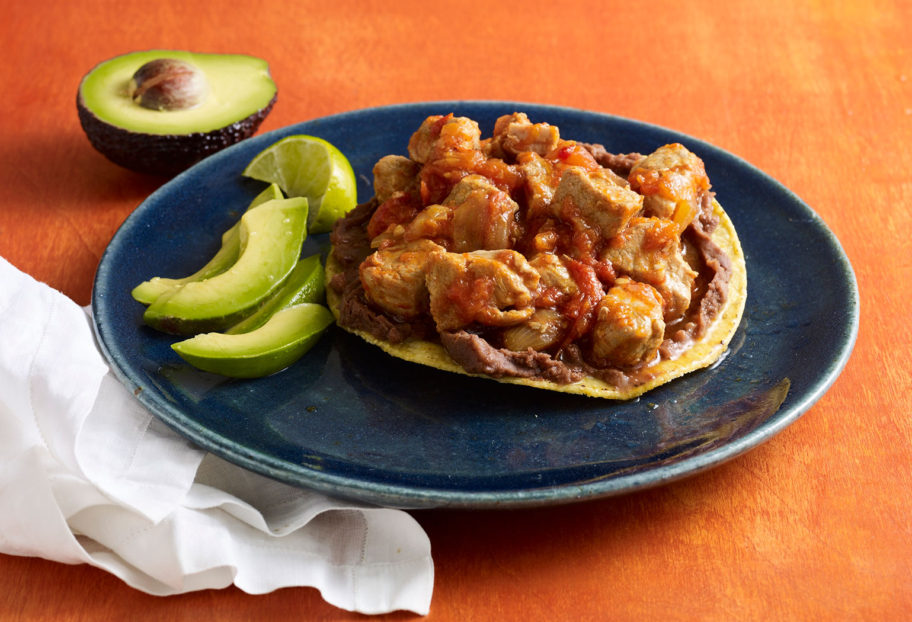 This one is super simple to make though it does need to simmer for more than an hour so plan ahead. I always try to buy avocados the day I use them or the day before since I find they go from edible to black and gross in the span of like 14 minutes.
I found this recipe after seeing Pati Jinich's PBS cooking show over the holiday break. I'm 100% sure I'll be making more of her recipes as 2017 unfolds.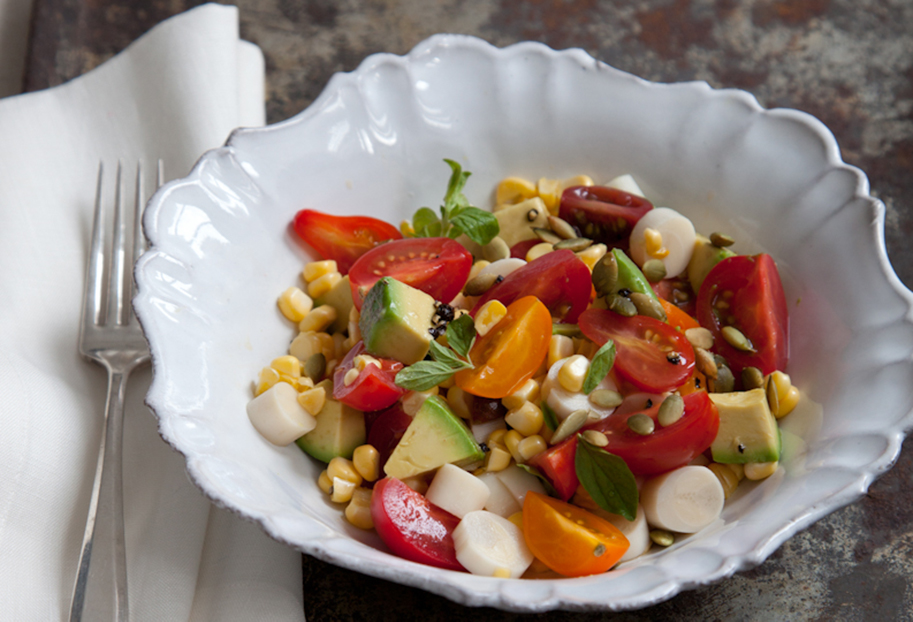 Avocado & Hearts of Palm Chop Chop Salad
The toasted pumpkins seeds make this a winner. And now that I live in California, good produce (tomatoes in this case) aren't as hard to come by in January as they are in Denver. I don't like vinegar and Laura doesn't like raw red onions so, as always, modify as needed. Again, go with just-bought avocados.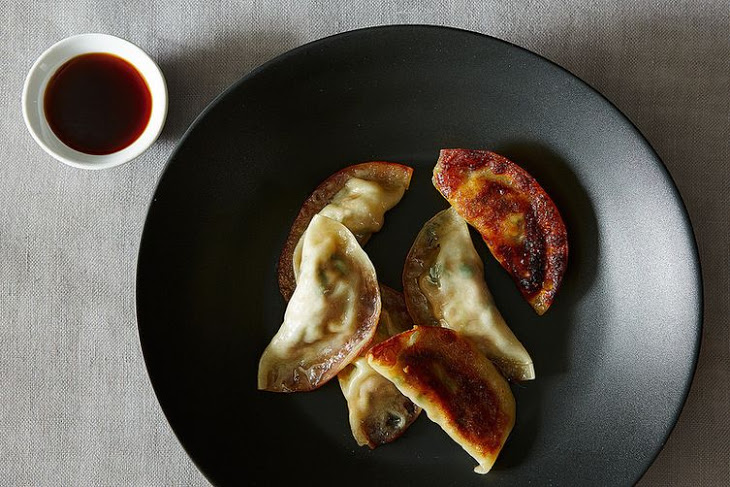 These pot stickers are a production so I don't make them often and they feel new each time we eat them. On the plus side, we end up freezing a bunch of these for future meals. I figure you can get 2-3 meals out of the amount made. Also, we substitute rice based wraps since Laura can't eat gluten. They're still tasty. Don't let the three star rating fool you.
On Deck
I'll be making these in the coming days, but haven't quite gotten to them.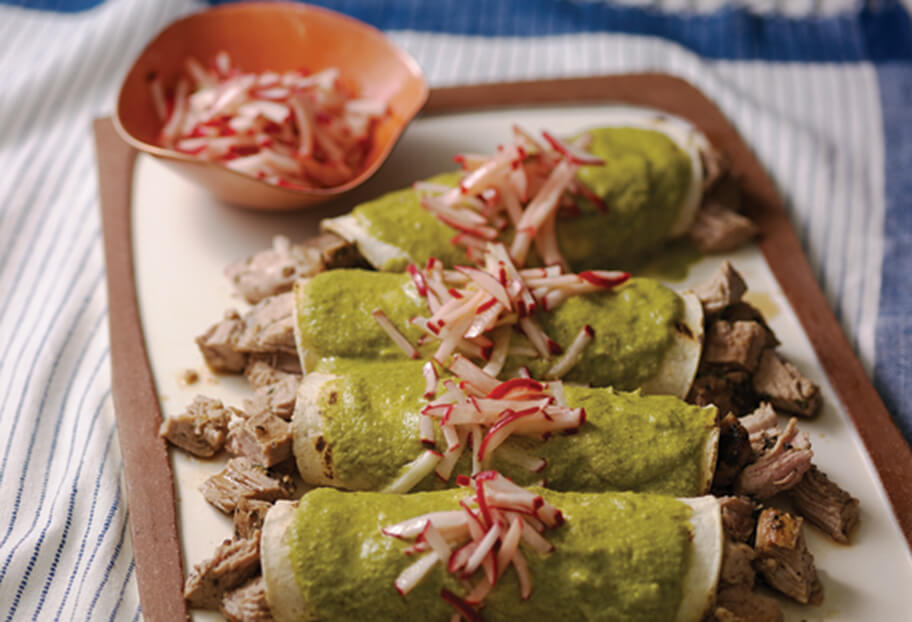 These enchiladas use radishes which I've found to be quite tasty in Mexican food (these shrimp tacos will convince you of that statement).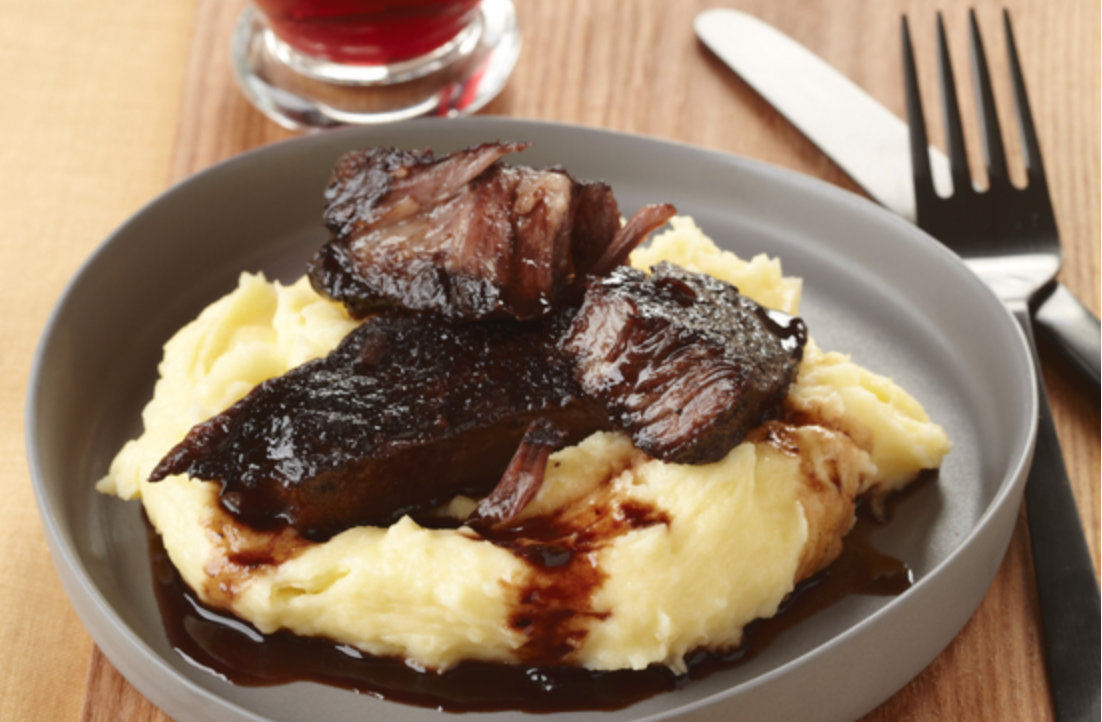 The short ribs—a recipe from celebrity chef Tom Colicchio—is a production best made on a weekend, but I have high hopes based on another production of a recipe of his, pan roasted sea scallops with scallop jus, which I think is the bomb.